Authentic Finca in Andalusia
Our old dream of buying an authentic property in the Andalusian interior has at last come true after many years of spending holidays and short breaks in Andalusia. Five years ago, we were on the point of buying a property near Algarrobo in the Axarquia but due to circumstances the purchase could not be finalised; it appeared that we went too fast into our decision process.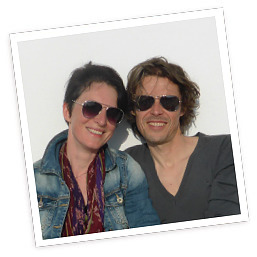 We decided to take our time and we kept on looking for a suitable property on the internet, but the number of houses offered is virtually almost unlimited and we started to get the feeling that we would need an independent adviser who would stand with us helping us to search for the kind of property we were looking for and whose purpose is not meanly trying to sell a house at any cost.
During a recent holiday in the Axarquia region we got to know Malcolm and Caroline, who were taking care of the house we rented. Malcolm explained to us the services that Second Home Andalusia offers and it appeared their team was offering exactly what we were looking for. Then everything went fast. A couple of days after filling in their web-application form in which we specified our wishes we received an interesting selection of possible properties. A week later we spent a weekend with them showing us the properties that we had requested to see. After that, we reduced the selection to 4 properties and all of them were strong contenders. So, some weeks later, after a visit to the 4 remaining properties, we fell in love with a renovated old finca with beautiful grounds including olive and fruit trees, our own vineyard and spectacular views towards the Mediterranean Sea and its lovely sunsets. Second Home Andalusia helped us in fixing a fair offer which was accepted immediately.
That settled, they guided us through the legalities of buying a property in Spain, advised us how to get our NIE numbers, introduced us to an English speaking Spanish solicitor who proved to be very efficient and helpful too. We are now installed in our lovely finca and they are still helping us with small arrangements. As we remain non-residents, we rent out the property and it is great that the same team can help us to care for the house, handling the rentals, etc.
Kim Van Parys and Wim Dewulf
Share your wishes with us!
Because we believe in personal attention and tailormade advice we can offer you the best service once we have as much information as possible on the wishes of your dream house. Therefore we ask you to fill in an online wishlist which you can find here below. We will then call you to discuss the selection and advise according to your feedback.
Interested?