Property Finders in Andalusia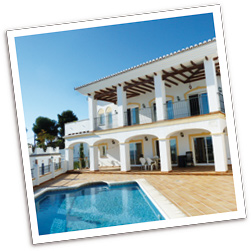 Maybe it has crossed your mind to have your own dream house in the beautiful Andalusian region, in the South of Spain. Looking at the brochures and websites of real estate agents your mind is free to wander. Perhaps you have even been making plans to buy your dream home in Andalusia.

Unfortunately, in the hustle and bustle of everyday life, the desire remains but often slowly fades away. Perhaps due to the physical distance or the lack of knowledge of the buying process in Andalusia.

we help to FIND YOUR DREAM house
Our goal is to help you find your ideal dream house from all the properties that are for sale in the province of Malaga in Andalusia. From our own experience we know that the procedure for buying a property in Spain is different than it is at home, therefore we can help and support you to remove the burden of dealing with all the issues involved and offer complete guidance throughout all the necessary steps.
Enjoying the fantastic climate with around 320 days of sunshine a year, spectacular mountain ranges, unspoilt white villages, beautiful countryside, beaches with little or no high-rise buildings and where the people are still friendly and helpful. Here in Andalusia you will encounter the 'real Spain'!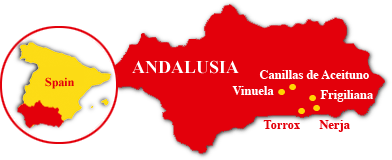 Second Home Andalusia is based in the Malaga province in Andalusia, southern Spain where we specialize in property sales, legal & administrative support and management around the Costa del Sol coast line (Torre del Mar, Torrox and Nerja) and inland around Lake Viñuela, Canillas de Aceituno, Sedella and Cómpeta.
Reviews from satisfied clients who have found their dream house
buying your dream house without worries
We have no shop window or many houses or apartments for sale on this website because we believe in personal attention & tailor-made offers; therefore we always work on a specific request basis. From experience we know that buying a home in Spain is different than in your own country, therefore we make every effort to make it run as smoothly as possible.