So happy with Casa Gusta La Vista in Riogordo
After going on holiday in Andalusia for several years, we absolutely fell in love with the Axarquia area. We all love to be outside, hiking in the beautiful Andalusian countryside but we also enjoy going to the small villages and beautiful cities such as Seville, Córdoba and Málaga.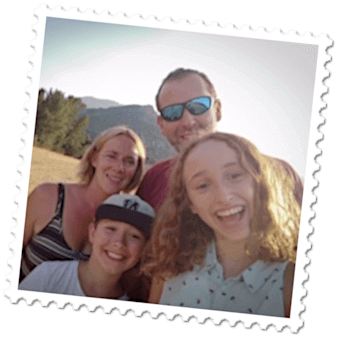 At home we decided to look for a house in this area and we coincidentally found Second Home Andalusia on the internet. After filling in the wish list, Jan called us immediately that evening. He listened to our wishes ánd our concerns, then asked us about the time frame and our search could begin.
During this search period we travelled to Spain twice and visited about 10 houses together with Caroline and Jan of Team Second Home Andalusia. The whole tour was well organized and we could count on them for good advice, tips and pointing out the main issues to consider during a viewing. Because of their experience, they pay attention to details that we would not immediately think of (for example the condition of the pool, filtering system, electricity, water supply, location and access roads).
After many kilometres driving through our beloved countryside, we found a nice old cortijo outside Riogordo with a really beautiful view. We were properly guided throughout the next process; from bidding, check of legal documents, explanation of the Spanish law, ... even until after signing at the notary and handing over the keys. Despite the special COVID-19 situation, this whole process went according to plan. Something we could not have done without their help.
And even now that we are renovating some small things in the house, we can rely on them to find the best contractors for the job and to point us to the best shops for tiles, beds and home decoration items.
After the last workman has left and the house will be ready as planned, we mainly want to fully enjoy our Casa Gusta la Vista during the holidays and, because the house already had a rental license, we can rent it out when we are not there.
Thank you Second Home Andalusia for helping us make our dream come true!
Els, Maarten, Ayco and Thijmen