Our dream home on the edge of Sierra Tejeda
Buying a house in Spain is already quite something, but buying a house in times of corona made it much more exciting! But yet we did it, we found our dream home Estrella de Salia, on the edge of the Sierra Tejeda with stunning views of La Maroma mountain!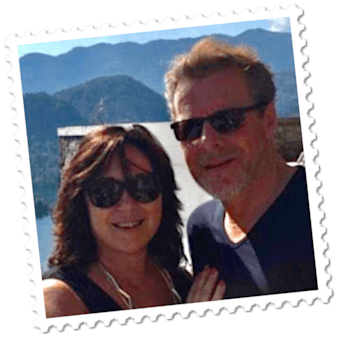 Surfing the internet from our comfy chair we looked for houses that met our special wishes and needs. We were very pleased to find out that the team of Second Home Andalusia was committed to the job as well. After we made our first selection Jan inspected the properties and immediately a few houses were eliminated due to, for instance, problems with the electrical system or issues with the paperwork regarding the legal and cadastral registration. Without the help of Second Home Andalusia we would not have been able to figure this out so quickly.
Eventually, in February 2020 we flew to Malaga for the viewing of 8 houses on our wish list. It all went very smoothly, Jan drove us around and was able to answer all our questions while we were on tour. Within a short time we visited some magnificent properties but when we came to the last house it was love at first sight.
Thanks to the thoroughness and professionalism of Second Home Andalusia we managed to find and buy our dream home in Andalusia within ten days.
We only just returned home and were still over the moon, when Spain and shortly afterwards also Holland went into lock down because of the coronavirus. Because of the lock down the completion of our house had to be postponed and it was very hard to arrange all the paperwork on time, but despite these difficult times Jan and Marita were always there to help and they kept their lines open with both the estate agent of the owners as well as the solicitor. Finally the completion took place in June and during the month of July we put all our effort and energy in preparing our dream home for future rental. It was hard work but we made it through. Our house can now be rented as a holiday home and we are counting the days to come over to Spain and open our b&b early 2022 and start living our dream in Estrella de Salia.
Un sueño hecho realidad!
Mylene and Ronald