Our lovely house in Southern Spain
We always dreamt of a house in a sunny and peaceful area of Spain. After three years searching we found what we wished for when we came across our dream home in Andalusia. While surfing the internet we found the web page of Second Home Andalusia and were impressed by the properties they offered and their method of handling the search and buying process. By filling in the online wish list we got in contact with the team of Second Home Andalusia.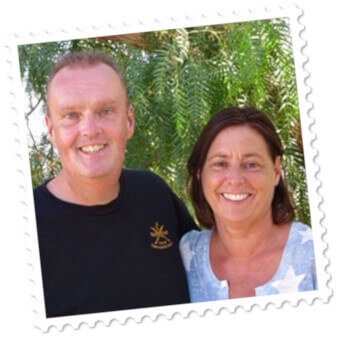 To our surprise, Marita the owner of Second Home Andalusia contacted us that same night, we had not expected such a prompt response. She promised to send us an overview of properties and within three days we received a complete list of available houses. The offer showed us that our wish list had been interpreted very well.
We decided to travel on short notice to Andalusia and we made an appointment for the viewing of several properties. Everything went very smoothly and after three weeks we found ourselves taking our first steps in purchasing a Spanish property close to the white village of Canillas de Aceituno. It was in December when we first met the team of Second Home Andalusia and in February the following year the sale was completed! And suddenly we were owners of a house in Andalusia!
Casa El Mirador, a lovely villa on a mountain top close to the village, offering a stunning view, met all our wishes and needs and we found our dream home for exactly the price we had in mind. Imagine, the price we paid for this beautiful villa, with three bedrooms and three bathrooms was even less than the selling price for a terrace house in Holland!
During the viewings we were guided in a very hospitable and friendly way by Marita and her husband and we were professionally provided with all the information and assistance to complete the purchase of the property. They appeared to have reliable contacts and even helped us with moving into the villa and with the maintenance of our garden and swimming pool.
We like to thank you, Marita and Jan! Not just for finding our dream home and closing the deal but also for the lovely conversations we had after the viewings and the nice dinner we had. And remember if someone may ask we will always be willing to serve as a reference. We hope to meet you often.
Monique Kreuwel en Hans Jager