From Nieuwegein in the Netherlands B&B in Canillas de Aceituno
Once we made the decision to emigrate to Southern Spain we could start our quest. But where do you begin? Andalusia offers a huge amount of real estate agencies but how can one find the perfect agency to meet your wishes? Through Google we found Second Home Andalusia, a property finder located in Canillas de Aceituno in the Axarquia. We completed the wish list on their website and that same evening they contacted us by phone. After a few specific questions they got a clear vision of our wishes. Compared to other agencies we found their personal approach very professional and appealing. The complete service package offered by this company made us decide to go into business with Second Home Andalusia.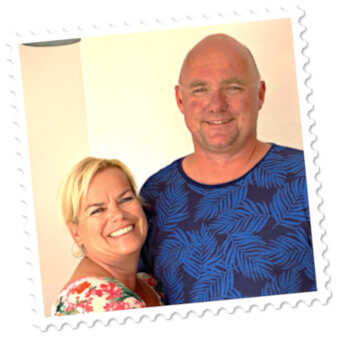 We had quite a few specific demands on our wish list for the B&B , however we knew the amount of large properties for sale was limited. The team of Second Home Andalusia started the search and sent us within a few days a selection of interesting, suitable properties and a few days later we flew to Malaga for the next step; the viewing of our future B&B. The first selection was spot on and Cortijo La Zapatera, near the village of Canillas de Aceituno, was our dream house from the first time we visited it. This cortijo was exactly what we were looking for and met our needs and wishes for the full 100 per cent.
In the end the agreed timescale for our purchase took about one and a half years and during this time Team Second Home Andalusia offered great service assisting in the purchase of our dream house and completely handling the paperwork. Their approach is very swift and accurate, and over the years the team has created a web of reliable contacts such as notaries, legal councillors, local builders, gestorias etc. The additional information they provided us with as well as their knowledge of the Axarquia region have been invaluable to us. Being able to communicate in our own language was also very convenient.
Moving abroad meant a totally new way of life for us both with regards to our lifestyle and our work. Nevertheless right now we live happily in the countryside, running our beautiful Bed & Breakfast, Cortijo La Zapatera. So, from our own experience we can say that Second Home Andalusia stands for professional and expert guidance with personal attention and commitment!
Rasja Post and Wouter Burgmans