Property Legal Support & Advice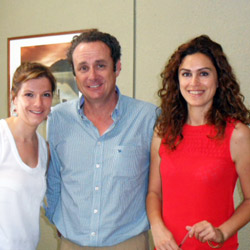 We take care of the transfer of the property, check up front the paperwork to make sure that all legal documents are in place, it is registered for tax purposes and that no debts exists on the property.
In addition, we prepare all the documents that the notary will need in order to make the purchase agreement. We will personally assist you during the signing of the contract at the notary office and check through the official title deeds ('escritura'), the final ownership document.
At signing of the sales contract, we make sure that water and electricity has been transferred and that you have the NIE number (Número de Identificación de Extranjero) operational.
Our aim is to make the legal process of buying your property as smooth as posible.


Legal team of Mr. Ignacio Escobar Stemmann / Lex Iuris, Nerja
prepare reservation - and private contract
check legality of plot and house
registration in catastro and municipal registers
obtain NIE number (Número de Identificación de Extranjero)
check payment of taxes, water & electricity bills
prepare all docs for the notary
check final title deeds
transfer water- and electricity contracts
Share your wishes with us!
Because we believe in personal attention and tailormade advice we can offer you the best service once we have as much information as possible on the wishes of your dream house. Therefore we ask you to fill in an online wishlist which you can find here below. We will then call you to discuss the selection and advise according to your feedback.
Interested?