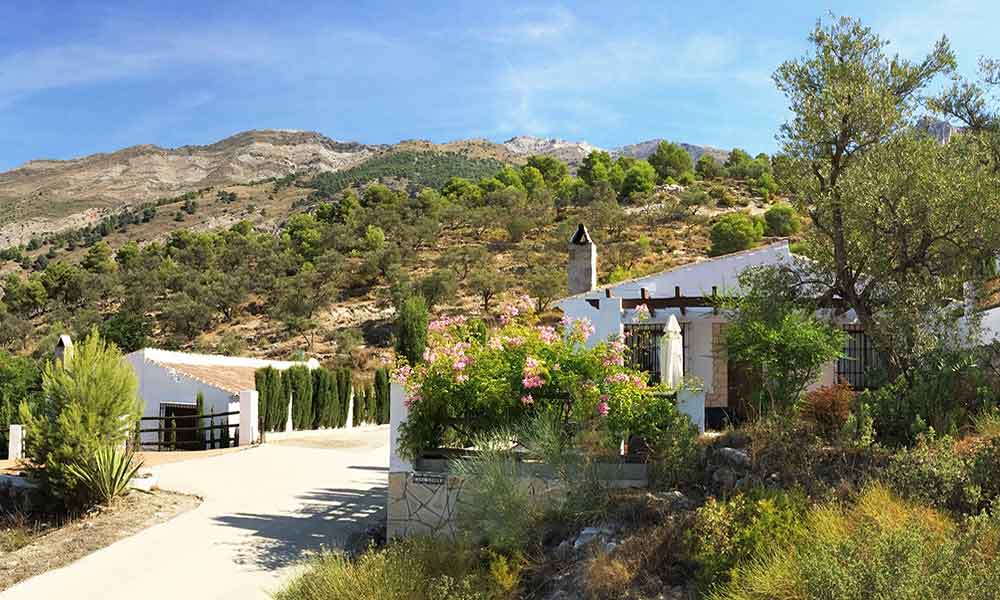 Five years ago we started to build our dream. The big turning point was my burnout and my insights after this period. Actually I was through with working in the hectic and loutishness in the Netherlands. I also lost most of my passion for the world of nutrition which was my field of expertise. This had to change.
I always loved to linger in warm places. But where could we go? The summer season in France is too short and the bureaucracy is one of the worst in Europe. Neither were we charmed by Italy. So we went looking in Spain. Southern Spain attracted us immediately, Andalusia is a beautiful vast area of ​​the Mediterranean. The sun, the diversity of landscapes and the long coastline make it an ideal destination to live in and a great holiday spot. Andalusia is also known as the natural wonder of Europe. The region has Europe's only desert, and also possesses the majestic snow-capped peaks of the Sierra Nevada; extremes in temperature and climate. In addition, of course, the golden beaches of the Costas in the west, interrupted by the unique wetlands of Doñana National Park. All equally special and to us a feeling of 'coming home'.
Now we had to find a place to settle down. The region south of Malaga did not appeal to us because we were aware of the mass tourism. However we were overwhelmed by a tour through the Axarquía: space, green, still so unspoilt and such friendly people!
The hilly landscape resembles that of Tuscany, but Axarquía is slightly rougher and drier. Furthermore it has also one of the healthiest climates in Europe. The whole area is dotted with small natural habitats, such as Sierras de Tejeda, Almijara y Alhama and mountain ranges as los Montes de Málaga. We were convinced that this was the right place for us to build our new life.
We started looking for a bed and breakfast we could take over or a suitable house with enough rooms to turn into a B & B. We noticed that the asking price for an existing B & B was extreme so the probability of making a profitable business out of it would be very small. In addition not all B & B's are legally registered and / or do not have the appropriate documents. These are real concerns for the near future. Due to the proliferation in recent years the regional government (Junta) is going to structure the rental of rooms and houses.
We searched for a long time and made many beautiful tours to Cómpeta, Salares, Alcaucin and Frigiliana, villages with beautiful housings, but finally we came across a wonderful small holiday park just outside Canillas de Aceituno, in the middle of the beautiful nature of the Sierras de Tejeda, Almijara y Alhama. The park consists of four houses with a large swimming pool, we took up residence in one the houses and we rent out the others (two of them are suitable for six persons and one is convenient for four persons). On the terrace you look out over the park and Lake Viñuela.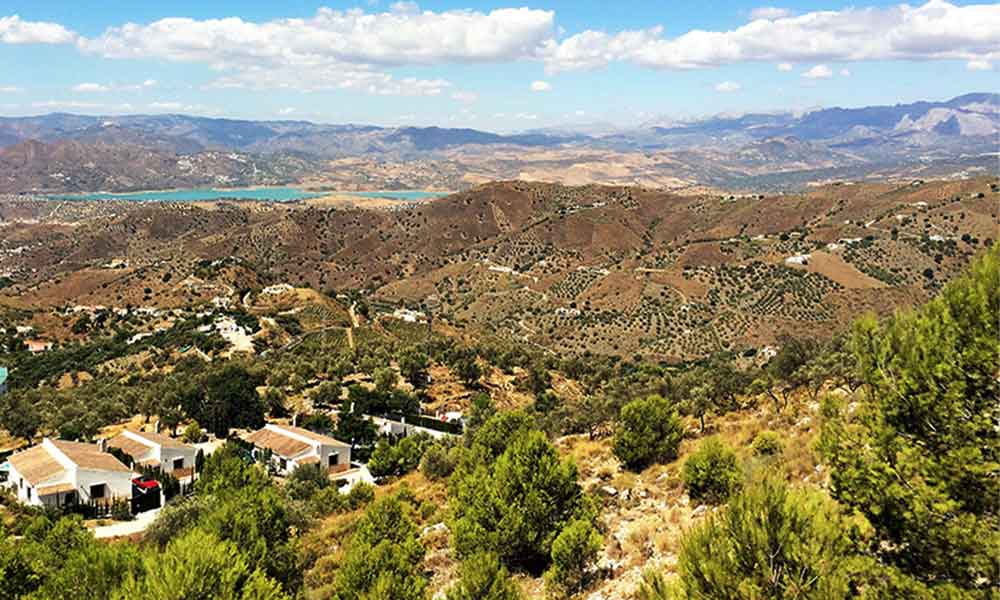 © Martin de Vries 2015
Eventually the conclusion of the agreement took some doing. We assumed we had a contract and were ready to sign at the lawyer's office; but this was not going to happen. The owner wanted to settle it in a different way. After a long back and forth discussion the agreement was finally reached. In retrospect we might have benefited more from an experienced Dutch / Spanish consultant.
Anyway, we are quite settled now and we feel very happy. The reservations for next season look again promising. You are very welcome in Casa Lobera!
Un gran saludo
Martin de Vries
More info on Casa Lobera
We daily work with great pleasure on fulfilling the needs of our customers. During the years we have been able to help many people find their dream house here on the Costa del Sol. We are quite proud of this and have asked them to share their experiences with you as who can better explain how Team Second Home Andalusia works than our customers themselves?