Museo de Arte Flamenco in Málaga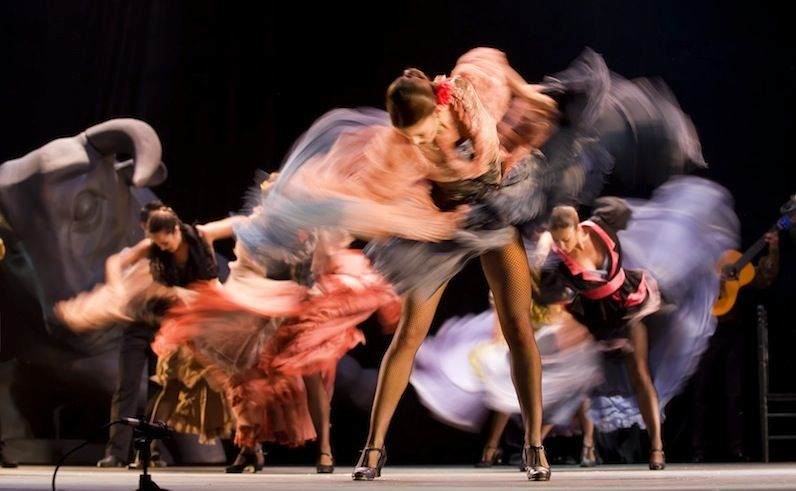 In this small Flamenco museum in Calle Ramón Franquelo in Málaga you can find lots of information about the history of Flamenco dance and Flamenco music. The Museo de Arte Flamenco de la Peña Juan Breva is the result of incessant activity of Club 'Peña Juan Breva' who runs this museum for over fifty years, exclusively devoted to Flamenco. It is named after the famous Flamenco singer Juan Breva from Málaga.
The museum has two floors with various works of art, 20 valuable guitars, which in some cases have a history of more than two centuries; reproducing apparatus, posters, shawls, tail coats, works of art dating from the nineteenth and twentieth centuries and important bibliographic and phonograph funds.

All together it has more than 5,000 pieces, including a collection of over 2,500 records, one of the most important in Spain with some copies of the early nineteenth century. All single-minded about Flamenco.
Flamenco in Málaga is maybe not as prevalent than in other Andalusian cities like Seville and Granada, but it is certainly there as you can see at the Museo de Arte Flamenco. And for one euro entrance fee you will get a great flavor of the Flamenco culture in the city. On Friday afternoons they often play live Flamenco music and you can usually see traditional Flamenco dancing. If you would like to visit it is advisable to check the daily schedules before you go. Click for more info!
Sincerely Marita of Team Second Home Andalusia
Share your wishes with us!
Because we believe in personal attention and tailormade advice we can offer you the best service once we have as much information as possible on the wishes of your dream house. Therefore we ask you to fill in an online wishlist which you can find here below. We will then call you to discuss the selection and advise according to your feedback.
Interested?