Property buying support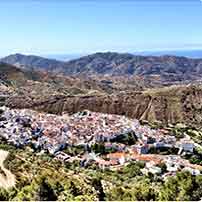 Based on your needs we will seek to find the right property in the best possible location and will organise the viewing as well as negotiating the best price on your behalf. We can also advise on property rental, renovation works, do maintenance work, etc.
In addition, we will help you with the application of the mandatory NIE (all purpose and tax identification number) and the opening of a bank account in order to make your purchase complete, pay the taxes and the water & electricity bills.
Once you have found your dream home we will choose together with you a solicitor who can handle all legal aspects.
No Cure, No Pay
For finding that house of your dreams our service is free. Once the sale has been completed, we receive the sales commission, which is paid to us by the vendor of the property. If we are unable to find a suitable property for you, there is no charge.
In this document you can find all the steps in the buying process and the taxes and fees that are involved. Please, do not hesitate to contact us if you have any question or need more information!
We are here to help you make your dream home come true.


selection of suitable properties
appointments for viewings
negotiate price and purchase details
open bank account
advice rental potential
advice for renovations and repairs
Share your wishes with us!
Because we believe in personal attention and tailormade advice we can offer you the best service once we have as much information as possible on the wishes of your dream house. Therefore we ask you to fill in an online wishlist which you can find here below. We will then call you to discuss the selection and advise according to your feedback.
Interested?